We are dedicated to servicing your needs in a timely fashion and
we treat every opportunity as if it is a personal project.
About
Economy Decorators, Inc. (EDI) has been a major installer of wallcoverings in Philadelphia and surrounding areas since 1928.
For over 25 years, EDI has represented Snap Tex Acoustical and Tackable Products. In recent years EDI has evolved to keep pace with competitive industry demands and expanded our services to include the installation of Wall Protection Systems, Window Treatments, and Ancillary Products.
As a family-owned and operated business, our team of experts is poised to meet the myriad of needs of your project, both technically and personally. We welcome your questions and will make ourselves available to offer our unbiased expertise at any time.
Services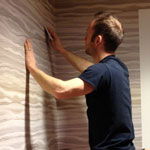 Wallcoverings
Vinyl & fabric wallcoverings and murals
Window Treatments
Aluminum, vinyl, and wood blinds, manual and motorized roller shades
Wall Protection
Rigid PVC wallcoverings and related accessories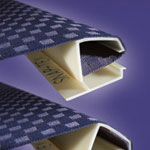 Fabric Wrapped Acoustical & Tackable Panels
Featuring Snap-Tex site-built panel system